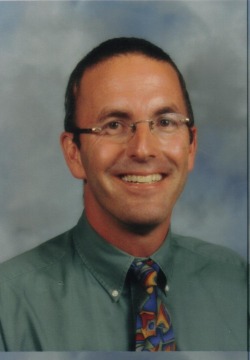 PROFESSIONAL INFORMATION:  Gregory Branch has over twenty years experience in education, having taught every grade level K-12.  He has been an educator in Orange, Riverside, and San Bernardino Counties.  Additionally, he has worked as both an assistant principal of a middle school and the principal of an elementary school.
EDUCATIONAL INFORMATION:  Mr. Branch graduated from California State University Fullerton with a Bachelor's Degree in History.  He then earned his single subject teaching credential in History and Computer Applications from California Polytechnic University Pomona.  Later, he earned a Master of Arts Degree in Educational Administration and a school administration credential from La Sierra University in Riverside, CA.  While serving as principal of an elementary school in Huntington Beach, Mr. Branch helped design and run a program for emotionally disturbed children.  Those experiences created a great interest in the rights of children and a desire to advocate in the area of special education.  In order to realize this goal, Mr. Branch attended Whittier Law School as a part-time evening student. He attended law school at night while continuing his career in the day.  With the support of his family, he was able to graduate from law school in the top 20% of his class and then pass the California Bar exam. While in law school, he focused his out-of-class legal educational experiences in the special education arena, working within Whittier's Children's Rights Center and also externing for an attorney solely practicing special education law.  

AREAS OF PRACTICE: Mr. Branch utilizes his educational and law background to represent families throughout Orange County and Southern California, in their dealings with school districts. He handles special education cases, school discipline cases, First Amendment issues, 504 creation and enforcement, and all other educationally related matters.

PERSONAL INFORMATION:  Mr. Branch has a beautiful wife Michele who is a licensed Marriage and Family Therapist and a school counselor. They have a wonderful daughter who attends the Orange County High School of the Arts.  The fourth member of his family is Tanner Jake, his 95 pound yellow lab. When not at work, he enjoys hiking, reading, volunteer work, and cooking.